6126 Highway 312
Billings, Mt 59105
(Located 7 miles East of Billings off Hwy 312)
Phone:  406-373-5100
Website:    www.townandcountrylanes.com
Email:   info@townandcountrylanes.com
Hours:   See below for daily hours
We are enjoying our 20th year in the community! In 1991, Hide-a-Way Lanes was bought by Steve Westberg and subsequently renamed Town & Country Lanes, Lounge and Cafe. Since that time, many improvements have been made to the property, and we are constantly striving to impress our customers!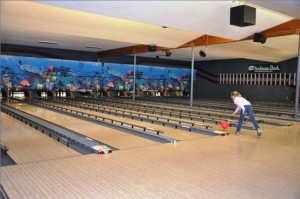 We want your experience at Town & Country Lanes and Lounge to be, simply: enjoyable, comfortable, and fun. Please don't hesitate to call or email us with any questions or concerns you may have. We will do our very best to make sure you are satisfied.
Town & Country Lanes is committed to making your experience at our bowling center as enjoyable as possible. Keeping in mind that our bowling center is used by families, we have the following short list of house rules that we ask our patrons to respectfully follow. These rules should help to keep Town & Country Lanes a safe and enjoyable environment for all of our patrons.
Cosmic Bowling:  Out of this World Experience!!!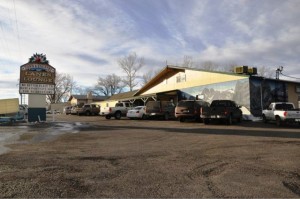 Cosmic bowling at Town & Country Lanes is a rockin' good time for you and your friends! We are the only bowling center in town that features glowing approaches. You will be amazed at everything that glows under our black lights: approaches, lanes, pins, balls, shoes, carpet, settee areas, and masking units. That's not to mention if you wear clothing that will glow! Plus we feature up-beat music from the 80s, 90s, and today; fog over the lanes, and special effects lights.
Cosmic bowling is every Friday night from 10 p.m. to midnight, and every Saturday night from 7 p.m. to 9 p.m. Cosmic is $12 per person, $1.75 for shoes. We will be happy to accommodate your large party with prior reservation and deposit. Starting January 2012, our policy is as follows: For groups of 12 or more, the deposit will be $10/person due no later than 24 hours prior to party. Refund of the deposit is only with approval of the general manager, Rich.
Kids Bowl Free Summer Program: (During the Summer Months)
Register your child for summer fun! Starting May 21 through August 31, your child can receive 2 free games of bowling a day all summer! It's free and it's easy!
1.Go to www.KidsBowlFree.com/TCLanesMT and register each child.
2.Receive the free bowling passes every week by email.
3.Come and enjoy bowling all summer!
The times we will accept the bowling passes will be Monday through Friday, from noon to 7 p.m. Any child under 18 is eligible, but children under 13 must be accompanied by a parent or guardian. Not good for use with daycare outings, camps, business or club outings, or birthday party celebrations. Purchased Family Passes are valid for use only during posted Kids Bowl Free times and when bowling with a Kids Bowl Free child from your family. Shoe rental fees are still applicable ($1.75).
Schools, churches, or other organizations can receive "how to register" cards for their community through this link: www.KidsBowlFree.com/earlybird/pto.html.
League Bowling:
So what is league bowling? League bowling is a group of people getting together to bowl on a competitive basis. League bowlers consist of people of all age groups, all walks of life, and all levels of athletic skills. Leagues are organized with various numbers of teams consisting of all men, all women, or a combination of men and women. These leagues meet on a regularly scheduled basis, normally once a week, to compete against each other as teams. Some compete for prize money, some for trophies, but all of them compete for the fun of bowling. League bowling then becomes a more equal form of competition because of its handicap system. A less talented, or inexperienced bowler, can compete with a bowler of more experience and skill and still have a chance to win.
League bowling is an inexpensive night out, giving you a chance to make new friends, compete on an equal basis, and be assured that you will have lanes to bowl on each week at a time that is suitable to your own personal schedule.
So why join a league?
• It's the #1 indoor participation sport in America.
• You never have to wait for a lane, one is always reserved for you.
• Anyone can bowl – there are no physical requirements.
• You are not required to purchase any equipment to participate.
• You never have to worry about being rained out!
• It's a social gathering outside the workplace.
• Bowling is light exercise and great stress relief.
• Bowling teaches the strategies of teamwork.
Hours of Operation:
Sunday: 9 a.m. to 10 p.m. $2 per game from 9 to noon.
Monday: Noon to 10 p.m.
Tuesday: Noon to 7 p.m. with limited availability after 7 p.m.
Wednesday: Noon to 10 p.m.
Thursday: Noon to 7 p.m. with limited availability after 7 p.m.
Friday: Noon to 9:45 p.m., Cosmic Bowling 10 p.m. to midnight.
Saturday: Noon  to 6:30 p.m., Cosmic Bowling 7 to 9 p.m., open bowling again from 9 p.m. to midnight. Reservations strongly recommended.
Open Bowling Schedule
As we are currently in full-swing of bowling season, with tournaments and leagues, it is strongly recommended that you call ahead to make reservations or to inquire for availability.
Price per game (does not include cosmic): $3.50 adults    $3 kids and seniors
Shoe rental: $1.75
Come and enjoy some time with us either bowling, in the lounge or snack bar.  There is plenty to do for the adults, kids and grandparents at Town and Country Lanes, Lounge & Cafe!!!