2304 1st Ave South
Billings, MT 59101
Phone:

  406-252-8090  (Billings)
Phone:

  406-788-0577 (Great Falls)
Since 1970, Hotsy has been the leading manufacturer of hot water high pressure cleaning equipment across North America. In fact, that's how we got our name – Hotsys are hot! Determining whether to use a hot or cold high pressure washers can be confusing if you're new to the industry. But there's no job too dirty for Hotsy. We can help you choose the perfect pressure cleaning machines and accessories for your business. * Hot water pressure washers* Cold water pressure washers* Trail blazer trailer* Hotsy pump* Wash bay systems* DetergentsTake a moment to visit our informative website .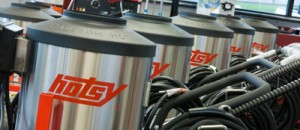 Hotsy Wy-Mont provides sales and service for Hotsy pressure washers, the number one name in high-pressure cleaning equipment. We've been meeting the needs of businesses in Billings, Helena, Great Falls, Bozeman, Miles City, Sidney and Glasgow since 1974. We have two locations – Billings and Great Falls, serving Eastern Montana all the way down to Sheridan, WY.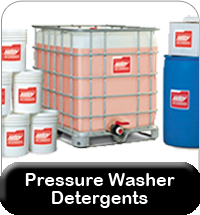 Tough, Rugged Pressure Washers built for everyday use Professionals have chosen Hotsy pressure washers more often than any other brand to help keep valuable equipment clean. With over 100 models to choose from, there is a Hotsy pressure washer for any application. Check out our Hot Water and Cold Water Pressure Washer links above.
Pressure Washer Detergents, Parts and Accessories Hotsy Wy-Mont offers a wide variety of cleaning detergents to use with pressure washers, each designed to speed cleaning in various applications. We are a resource for factory direct pressure washer replacement parts and accessories.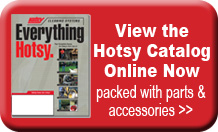 Service & Repair For service and repair, our factory certified Service Technicians provide on-site service and repair for Hotsy pressure washers as well as other brands. Give us a call today to schedule service, a demo or if you'd like a quote on a pressure washer.
Why Choose a Hot Water Pressure Washer? You'll want to make sure you choose a hot water pressure washer if the surface you are cleaning contains any type of grease, grime or oil. Just like doing your dishes, cold water only moves oil around, but doesn't clean it away. Hotsy hot water pressure washers are heated with fuel oil, diesel, natural gas or propane, and are designed to blast away tough grease & grime.
Strong, Durable Pressure Cleaning from the #1 Dealer One look at a commercial Hotsy hot water pressure washer tells you these are rugged, top-quality machines designed for the harsh demands of industrial pressure cleaning. All Hotsy hot water pressure washers feature efficient upright burners for superb heat transfer to ensure maximum pressure cleaning performance.
Hotsy hot water pressure washers have 11 different heating coils created specifically for the amount of water to be heated. And as an extra bonus, you'll feel confident knowing that they're all backed by 5-year warranties, plus a 7-year warranty on Hotsy pumps. No one else in the industry can offer you better warranties than Hotsy. All our high-pressure washers are ETL-Certified to rigid UL-1776 safety standards.
Speak to your local Hotsy hot water pressure washer dealer today for more information. Or set up your free, no-obligation onsite pressure washing demonstration!
Hotsy offers a complete line of biodegradable pressure washer detergents at cost-effective prices. Each is specially formulated for use with hot water pressure washers and cold water pressure washers. We find that many people are using far more pressure washer soap than they need to clean even the dirtiest jobs. Are you using too much? Your local Hotsy dealer can quickly show you ways to save time and money.

High-quality pressure washer detergent extends the life of your equipment With advanced-formula Hotsy Continuous Clean (HCC) additives, you'll feel confident knowing that your power washer soap is working to prevent hard water and soap build-up, and fight corrosion in your equipment. HCC also contains rust and corrosion inhibitors to protect the metal surfaces being washed.

No matter what you need to clean, and no matter what your budget, you'll find a Hotsy detergent that suits you. Available in a wide variety of quantities (from five-gallon pails to 55-gallon drums, and even Bulk Packs with up to 200 gallons of on-site storage), Hotsy gives you a variety of pressure washer and parts washer detergents to suit your cleaning needs and ease your budget. Our detergents are only sold through our exclusive dealer network —so contact your local Hotsy expert today!
————————————————————————————–
Darrell and Bonnie have lived in the Shepherd, MT area for 36 years with a family and ran the local Hotsy equipment and parts store off 1st Ave South in Billings.  Locally owned and operated, Hotsy Wy-Mont can provide you with residential and commerical pressure washers in the States of Montana and Wyoming.  Call us today with your questions about hot & cold water pressure washers as well as other services we provide.